Sea Level Resilience in South Florida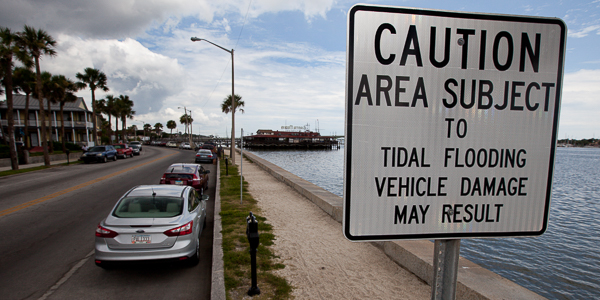 A seven-member faculty team is integrating hydrological, physiological, microbial, ecological, and biophysical investigations into research, extension, and teaching programs at the University of Florida Institute of Food and Agricultural Science's (UF/IFAS) Research and Education Centers (RECs) in Fort Lauderdale and Homestead.
South Florida serves as a living laboratory for studying the impacts of sea level on the varied landscapes (urban to agricultural), the expansive wetland system of the Everglades, and the dynamic coastline. This living laboratory is being used to enhance student training and research as well as focusing on improving the understanding of sea level impacts to increase public awareness of the challenges that south Florida communities are facing at the local level.
Who are we?
The sea level resilience group comprises seven faculty members from six research areas within the University of Florida/IFAS: horticulture (Horticultural Sciences), hydrology (Agricultural and Biological Engineering), phycology and algal communities (Agronomy), changes in microbial community structure and function (Microbiology and Cell Science), landscape ecology (School of Forest, Fisheries and Geomatic Sciences), and coastal biogeochemistry (Soil and Water Sciences). To ensure the success of the initiative, collaborations with existing faculty are underway to achieve a holistic, interdisciplinary approach for addressing the many dimensions of sea level resilience both from a research prospective and a communication strategy across several UF departments and other partners around the state.