Dr. Corey T. Callaghan
Global Ecology
Corey's research group studies a wide array of ecological questions focused on better understanding how species respond to anthropogenic changes in the environment. We adopt a multi-taxa approach, integrating large datasets such as those derived from citizen science and remotely-sensed products with quantitative approaches, geospatial analyses, and macroecological theory to understand processes and mechanisms shaping biodiversity.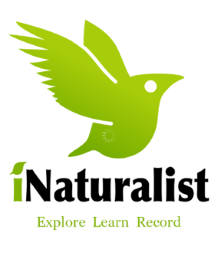 Research

Research: Urban ecology

Corey's research group seeks to understand urban ecology from an applied and theoretical sense. For instance, they ask if there are unifying macroevolutionary rules of how organisms respond to urbanization across taxa? Which ecological traits are the best predictor of a species' ability to tolerate urban environments? Do populations respond to urbanization similarly at different spatial scales? They use citizen science data to design monitoring of urban biodiversity.

Research: Citizen science

Corey studies the value and applicability of citizen science in biodiversity research, with a focus on how citizen science data can be used to ask questions about biodiversity patterns at scales that were previously impossible. For example, they seek to understand how people engage with nature, and the motivations of citizen science participants, to better inform monitoring and analysis of citizen science data.

Extension

Extension: Urban greenspaces

Urban greenspaces are essential for biodiversity in urban areas. But how they are managed can have a large impact on the diversity that can be found there. For example, although exotic plant species might be aesthetically appealing, natives are better for biodiversity. Part of Corey's extension program aims to understand which features are critical for improving and preserving biodiversity in urban ecosystems.

Extension: Discovering urban biodiversity

Corey provides statewide Extension programming that focuses on urban biodiversity and engaging residents with urban biodiversity, primarily through citizen science programs such as iNaturalist.
Education

(2019) Ph.D. UNSW Sydney

(2015) M.S. Florida Atlantic University

(2013) B.S. + B.S., Canisius College