Plant Pathology Workshop Materials
The Plant Pathology Workshop was originally developed as a one-day program to introduce middle school and high school science teachers in Florida to plant pathology, a discipline that examines all aspects of plant diseases. After all, plants get sick too!
The workshop materials consist of 9 PowerPoint presentations, text files for 4 of these presentations, materials for the "Which Plant Pathogen Are You?" personality quiz, over view of the spore dispersal demonstration, and resources used in the development of the workshop. The full manual (print out of all workshop materials) is also provided, but be forewarned that it is almost 25 MB.
If you have any questions, please contact Dr. Braham Dhillon at dhillonb@ufl.edu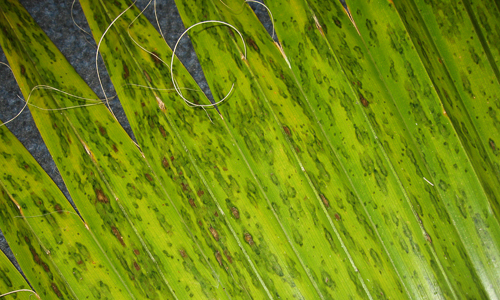 Contact
Ft. Lauderdale Research & Education Center
3205 College Ave.
Davie, FL 33314
Phone: (954) 577-6300